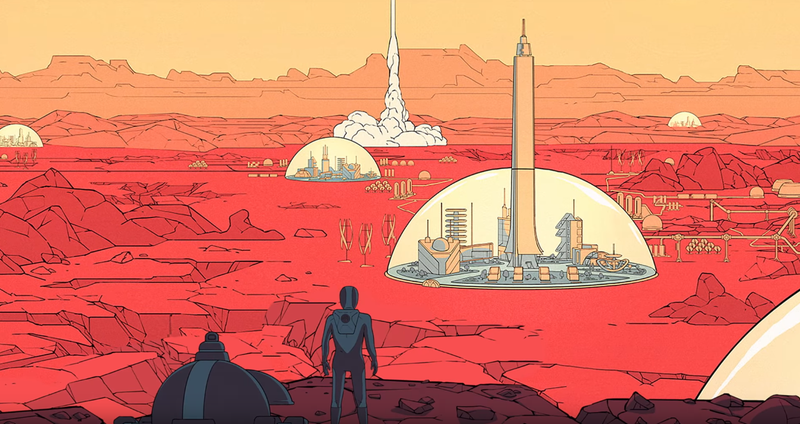 Surviving Mars is imminent, and so are remasters of classics like Devil May Cry and Burnout Paradise.
This week is going to be really tough for me. I'm a fan of city builders, and Surviving Mars is definitely going to eat an immense amount of my time. I'm worried, though, because I'm also into adventure games, and The 25th Ward, The Long Reach, and The Council are all singing their siren songs.
It's also interesting that the middle of March seems to be the time for releasing remasters. Are The Raven Remastered and Devil May Cry going to do the same things for me that they did back when they were originally released? Who knows!
Here's a big list of upcoming games:
Tuesday, March 13
The 25th Ward: The Silver Case — PS4
Armello — PS4
Beast Quest — Xbox One
Coffin Dodgers — Switch
The Council – Episode 1 — PS4, Xbox One, PC
Cruz Brothers — PS4
Danmaku Unlimited 3 — Switch
Devil May Cry HD Collection — PS4, Xbox One, PC
Hakuoki: Edo Blossoms — PS Vita
The Long Reach — PS4, Xbox One
Pure Farming 2018 — PS4, Xbox One, PC
Q.U.B.E. 2 — PS4, Xbox One, PC
Spiral Splatter — Xbox One, Switch
The Raven Remastered — PS4, Xbox One
Tesla vs. Lovecraft — PS4
Wednesday, March 14
The American Dream — PSVR
The Long Reach — PC
Harmonium — PC
Thursday, March 15
Alchemist's Castle — PS4
BINGO For Nintendo Switch — Switch
Enchanting Mahjong Match — Switch
Gal Gunvolt Burst — PS4
Gem Smashers — Switch
Maria The Witch — PS4
Neonwall — Switch
Sparkle 3 Genesis — Switch
Surviving Mars — PS4, Xbox One, PC
The Long Reach — Switch
WorldNeverland – Elnea Kingdom Switch
Zeus Quest Remastered — PS4
Friday, March 16
Burnout Paradise Remastered — PS4, Xbox One
Kirby Star Allies — Switch 
Splatoon 2 Starter Edition — Switch 
Tesla vs. Lovecraft — Xbox One
Toki Tori —Switch 
Vicious Attack Llama Apocalypse — Xbox One
Coming Soon
Tuesday, March 20
Attack on Titan 2 — Switch
Assassin's Creed Rogue Remastered — PS4, Xbox One
Sea of Thieves — Xbox One, PC
Thursday, March 22
Slayaway Camp: Director's Cut — Switch
Ark Park — PSVR, PC
Friday, March 23
A Way Out — PS4, Xbox One, PC
Detective Pikachu — 3DS
Ni No Kuni II: Revenant Kingdom — PS4, PC
Portal Knights — Switch