Do you want an awesome and toned body for summer? Well it's time to start working on it now. This way you'll have just enough time to get into a workout routine slowly and at your own pace, get used to it and by the time it's beach weather you'll be happy to wear your favorite bikini and show off the results of your work. We've compiled a list of best exercises for women, targeting the parts of your body most of us worry about the most. If you do 3 rounds of these exercises at least 3 times a week while following a healthy diet – you should be pleasantly surprised with the outcome by the time it's summer.
1. Burpees
You have to understand that you can't lose weight in a specific spot by doing an exercise that focuses on those muscles. You lose fat all over your body equally, so the best way to do that is to incorporate some cardio into your routine. Burpees are a great full body exercise that will get your heart going a burn a bunch of calories in a short time.

2. Bridge
It you want a round firm butt – this exercise is great. Not only will it help you to improve the shape of your behind and tone the muscles in that area, it's also great for your back, it'll strengthen it and keep in healthy and pain free. It's a great choice for those who have desk jobs.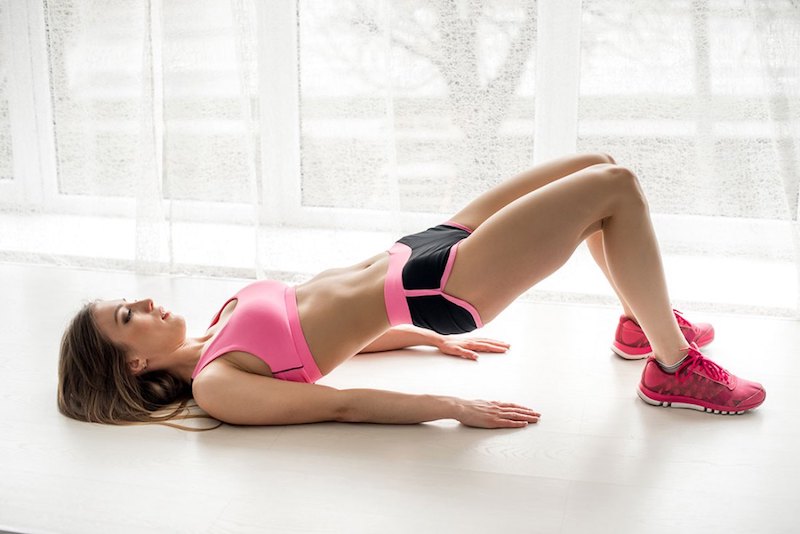 3. Plank
Who doesn't want a toned stomach? And the truth is you don't have to do hundreds of crunches to tone your stomach. Doing planks and some variations of planks is enough to tone your core. And the only way to get a six-pack is to get your body fat percentage pretty low – which all down to your diet.