21st over: Australia 95-2 (Khawaja 34, Marsh 25) Three dots to begin for Jadeja to Khawaja, one of those prompting a visit to the third ump after Dhoni got the bails off. Khawaja paddles a couple to finish, having reversed for the first time a few overs back.

20th over: Australia 91-2 (Khawaja 31, Marsh 24) Marsh puts away a long-hop from Kuldeep, cutting hard behind point, the ball beating the sweeper to the rope. Four other singles along the way makes this the most productive over in some long time.
"It's really great that the ICC have allowed them to play the fifth day of the Test even though it was rained out," says Pat Noone, another member of the CricProf Massive.

19th over: Australia 83-2 (Khawaja 29, Marsh 18) Five singles this time, in a row! As a bloke once said several thousand times to the Australian people: what a time to be alive.
18th over: Australia 78-2 (Khawaja 27, Marsh 15) We're back with Kuldeep from the Paddington end, now into his fifth over. I wonder whether Kohli will bowl out his ten straight, per what England did with Moeen a lot last year? He slips through this set giving up only three singles. Half the overs today must have gone for three singles. Yuk.
"Other instances aside," begins Vasu Chaurey, "it's really nice to listen to Warne commentate while Kuldeep is bowling. Low-key wholesome. I agree with him too ("It's really nice to see a leggie bowling in the mid 70s. He's able to do that because he can beat the batsmen in flight."), it's a delight."
Yep, I'm not much for Warne on the 1s and 2s as a rule, but I agree, he's great when a wrist-spinner is in the attack and doing it well.
"P.S. You're about the only other person I know who has Kuldeep and Bhuvi in his special favourites list. Cheers!" I'm always recruiting – especially for Kuldeep.
17th over: Australia 75-2 (Khawaja 26, Marsh 13) A huuuuge roar goes up around the SCG when Jadeja as announced. There are a lot more people in today than on the opening day of the Test, the vast majority wearing blue. I can't wait to get down there with them during the run chase later when Kohli is better, they're the best fans in the world when their team is on top. Back to the middle, Jadeja darts in his six deliveries for just the three singles, in keeping with the dreary theme of the innings so far. Drinks!

16th over: Australia 72-2 (Khawaja 25, Marsh 11) Khawaja picks the Kuldeep wrong'un this time, pulling hard into the gap for four. He's 25 from 42, which isn't pretty, but he absolutely cannot throw it away now. He has to be there in an hour, at a run a ball from this point forward. Capiche?
15th over: Australia 66-2 (Khawaja 20, Marsh 10) Four for Australia, albeit via Dhoni who doesn't cleanly take a Shami delivery that bounced on the way through to him. Three other singles to the sweepers. Khawaja, at last, into the 20s.
"Replays showed Hawk Eye declaring the ball to be pitching outside leg (the Shami appeal)," notes Vasu Chaurey. Fair enough. "Also, 12.2 and 12.3 were absolutely brilliant to watch (Shami to Marsh)." What a fantastic bowler he has evolved into.
14th over: Australia 59-2 (Khawaja 18, Marsh 9) Khawaja nearly carves Kuldeep back onto his stumps, cutting the wrong'un close to his body; the shot that did Carey in. It's the third dot ball on the bounce, followed by three singles. I know it's early, but Australia are already in a world of pain.

13th over: Australia 56-2 (Khawaja 16, Marsh 8) DJ Shami to Shaun Marsh, a match up he will fancy for all the obvious reasons. In keeping with that expectation, he finds his inside edge to begin, then beats his outside edge, then does it again. Sigh. Oh, that's better, Marsh clipping off the pads for four to give him a bit of relief.
Meanwhile, Glenn Maxwell is batting at seven today.
12th over: Australia 52-2 (Khawaja 16, Marsh 4) Much better batting, the Australian pair finding the sweepers from five or six Kuldeep deliveries to get them heading in the right direction through this all-important accumulation period.
11th over: Australia 46-2 (Khawaja 14, Marsh 0) Ohhhh, how is that not given out? Shami its Khawaja on the pad with a slower ball and is insistent! It's not given. Dhoni gives the bowler the option to review but he says no. Oh dear, the replay shows Khawaja back on his stumps dead in front. Oh well. The No3 responds next ball, as is the custom, with a drive through the covers for four. Shot.
Bad news for people who like special things: James Pattinson is injured again.


It's the wrong'un again from Kuldeep! Into the attack and striking inside an over! Carey went back in his crease playing for turn away from his blade, setting up to cut. When the ball came back his way, he didn't quite adjust the stroke well enough, edging into the hands of Rohit at slip. Great captaincy getting on his gun spinner inside the power play.
10th over: Australia 41-2 (Khawaja 9, Marsh 0) A power play worth 41. "It's cute that you are trying to win the 2015 World Cup," sledges Ben Jones, CricViz young gun, to my left. He's enjoying this a lot more than the home fans are. Welcome to the middle overs.
9th over: Australia 37-1 (Carey 20, Khawaja 9) Shami gets his first twist of the day, running towards us from the Randwick End. To Khawaja. Another fine over from India, as poor as it was from Khawaja to only score from the final ball, the new man locating his inside edge early on then beating the outside of the blade with a ripper.
Early signs from the Cricket Ground DJ are strong, this his latest mid-over offering. As I've said time and again, that's my true dream job. And I'm daring to dream. Oh! And now this after this Shami over and I'm officially overheating in the press box.
8th over: Australia 35-1 (Carey 20, Khawaja 7) Shot! Carey flicks up the back leg on contact with his flick through midwicket, as if he's the batsman down the other end. Unfortunately, it is one of only two balls scored off from Khaleel's over. They may be in the 1986 kits but The Wombats had it right when talking about Australia's first ten overs here – they're bringing back 1996 with their current run rate of 4.38.
7th over: Australia 30-1 (Carey 16, Khawaja 6) Khawaja drives twice to fielders in the circle to start the Bhuvi over, getting off strike to midwicket. Carey takes a couple off his hip but that's their lot. Back to back overs with only three runs taken. This isn't good.
6th over: Australia 27-1 (Carey 14, Khawaja 5) Khaleel gets one to kick up at Khawaja to begin, played nicely with soft hands. He then finds his outside edge, spitting away through the cordon. It should be one but they get an overthrow when the ball hits the stumps when returned causing a brief moment of chaos as the Australians raced back. The two need to get busy now, this power play only has 24 balls remaining.
5th over: Australia 24-1 (Carey 14, Khawaja 2) Just one scoring shot from the over and it is a boundary, Carey playing from the crease in front of point with a well-timed push that makes it to the rope. Bhuvi beat him earlier in the over with a beauty and kept him honest after the four, bang on that off-stump line. A good early contest.
4th over: Australia 20-1 (Carey 10, Khawaja 2) Good work here from Alex Carey. He is the vice-captain of this side for a reason, well respected for his leadership skills. Khaleel oversteps for a second time already to make things a fraction easier, Carey cleaning mid-on with the free hit to record his first boundary. Later in the set he frees his arms to go over the cordon for a second four. More, please.
"You must be excited," emails Amod Paranjape. "Bhuvi is back."
This is true, I'm fairly transparent when it comes to my favourite cricketers and you better believe Bhuvi is one of them. Look out if he bowls in tandem witih Kuldeep later.
Blimey, this is a damning stat from the Prof.
3rd over: Australia 10-1 (Carey 1, Khawaja 2) Khawaja defends a few to get his eye in, taking the final ball of the set behind square for a couple to get off the mark. I can hear some grumbling behind me in the press box from a couple of former Australian batsmen. "Shocking shot," says one of Finch's dismissal. Here it is.
Through him! Just a little bit of movement off the seam, enough to slip through the gap between Finch's bat and front pad. Goodnight Saigon. And that's Bhuvi's 100th ODI wicket. What a lovely way to get there, picking up the Australian captain.
2nd over: Australia 8-0 (Carey 1, Finch 6) Khaleel gets the new ball, in his seventh ODI. He's already played under three captains, according to the ABC call. He oversteps early on but Finch doesn't make contact with the free hit. He does strike well to finish, off the back foot through cover for three. Six from it.
1st over: Australia 2-0 (Carey 1, Finch 1) It takes Carey four balls to get off the mark, doing so with a push into the covers, racing to the danger end. Finch's turn and they are up for leg before first up! Not out, says Blocker Wilson, the ball making contact outside the line according to the replay. The captain gets his day started with a single from the final ball, keeping the strike.
The players are out in the field! Bhuvi has the ball in his hand, Alex Carey taking the first delivery. Here we go. PLAY!
We've just had the Indigenous welcome and the national anthems out in the middle. "My wish list is simple," emails Neil Brandom. "Maxwell a ton and 5 wickets. Australia to win? No that would be asking for too much."
If he does achieve the latter, I'll be invading the pitch in celebration. It has been a big week for the Maxwell Mafia, that's for sure.
I was pondering loudly yesterday. Is the decision to deck Australia out in retro kits from 1985-86 the best cricket news in Australia since Sandpaper? Well, maybe the Dubai draw. But this must be slotting into second, making so many people happy.
That summer, the home side dominated the tri-series against India and New Zealand. More impotantly, Allan Border found the formula he required to win Australia's first World Cup 18 months later with Marsh, Jones, Boon, McDermott, Waugh and Reid.
What Aaron Finch would give for a bit of that stability ahead of June. I do like this decision to give Alex Carey a go up the top, a player they are investing in heavily.
Hardik Pandya has actually been sent home. I missed this earlier today, reports that he now will face the BCCI music for some fairly low-rent comments he and KL Rahul made on a talk show last weekend.
Meanwhile, I don't want to make too much of this (what on Earth was his manager doing allowing this to happen?) but I have to share with you Monty on Mastermind.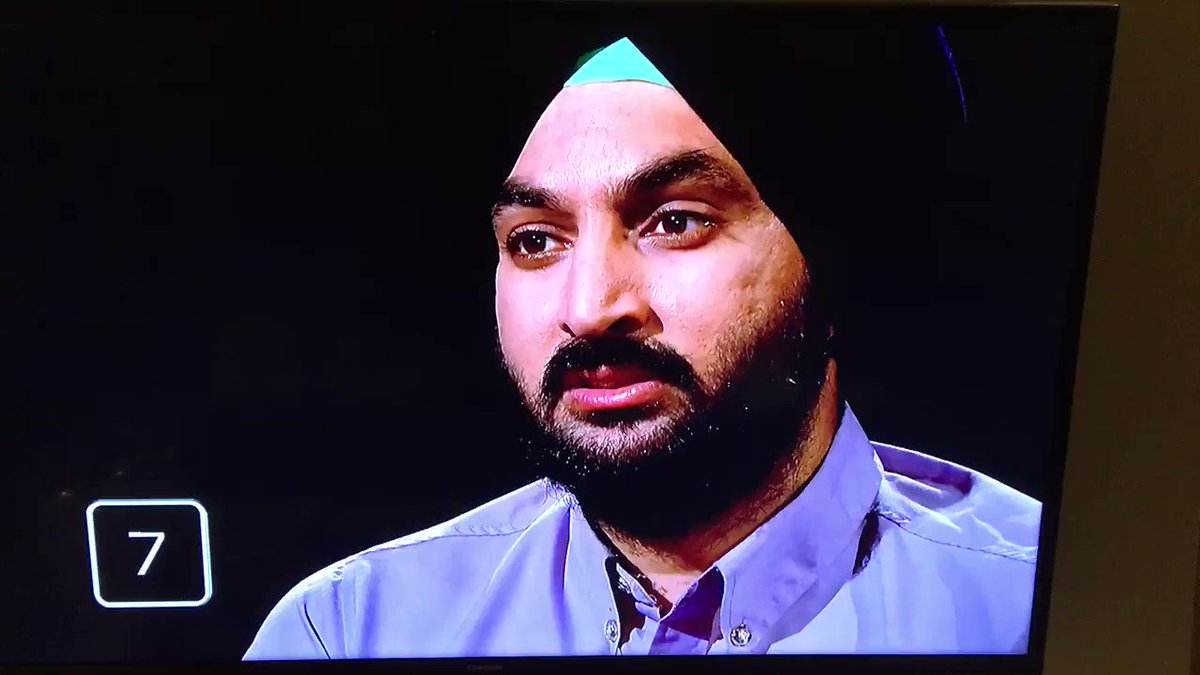 The pitch. The new normal in this format is quickly becoming 350 – this is certainly the expectation of England and India ahead of the World Cup. I noticed yesterday they had prepared the "400" graphic for the scoreboard. Had India batted first, perhaps.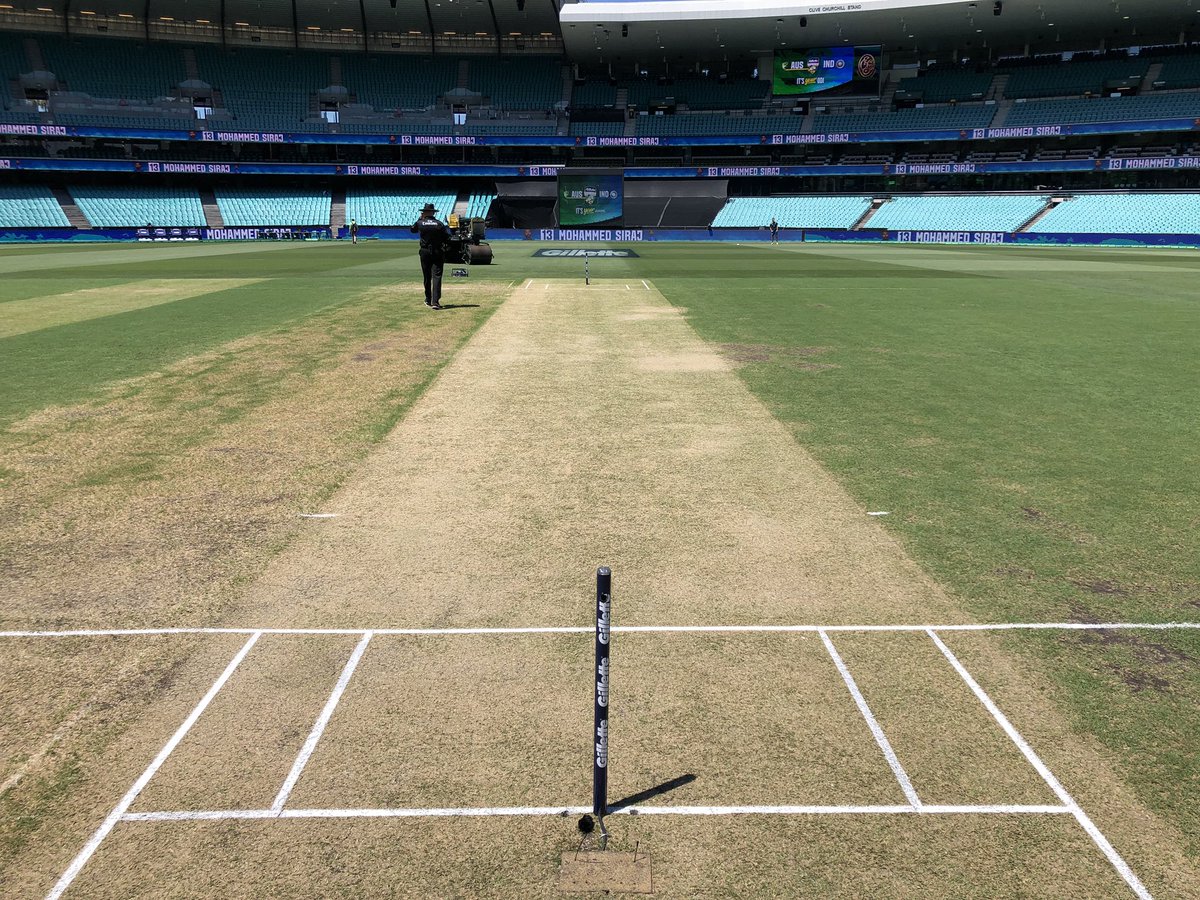 The teams as named at the toss.

Australia: Aaron Finch (c), Alex Carey (wk), Shaun Marsh, Usman Khawaja, Peter Handscomb, Marcus Stoinis, Glenn Maxwell, Jhye Richardson, Nathan Lyon, Peter Siddle, Jason Behrendorff
India: Shikhar Dhawan, Rohit Sharma, Virat Kohli (c), Ambati Rayudu, Dinesh Karthik, MS Dhoni (wk), Ravindra Jadeja, Kuldeep Yadav, Mohammed Shami, Bhuvneshwar Kumar, Khaleel Ahmed
So, just as we were told yesterday by Finch. As for India, no Hardik Pandya after his controversial week, left-arm quick Khaleel Ahmed winning the final bowling spot.
Aaron Finch has won the toss and what a relief that will be for the hosts – they need eveything to go right. "The middle overs are an area we really need to brush up on," he said. "It is about keeping wickets in hand for the back end." On the new (retro) kit: "Isn't it brilliant?" More on those shortly!
Virat Kohli acknowledges that he, sure enough, would have batted first too. But with a top three that have collectively averaged in excess of 250 in 2018, it won't bother the boys in blue too much. I'll have India's XI with you as soon as we get the team sheets.
And welcome to the SCG for it, on a stunning day. It is expected to be hot here this afternoon and the pitch looks as it should, so we should be in for tons of runs.
For Australia, this is just about last chance cafe in terms of finding a combination that can work for their World Cup defence in six months from now. They have been dreadful in this format of the game of late, winning just three of their last 21. Yes, Smith and Warner will help, but this problem started well before then.
To help with their major issue – losing wickets in the middle overs – Peter Handscomb and Usman Khawaja have been invited back to the engine room, alongside Shaun Marsh: experience all the way. Alex Carey, meanwhile, is up to the top of the list for the first time in 50-over internationals, partnering the captain Finch.
Victorians bash brothers Stoinis and Maxwell follow, the aim to get them as many overs in the final ten or 15 as possible rather than coming in too early. Then the bowlers, of which they have Behrendorff on debut, Siddle playing his first ODI since the Carter Administration and Jhye Richardson just 22 years old. The experienced spinner is Lyon, back for another crack ahead of the World Cup, a man they want in England.
I'll be back with you shortly to talk about the visitors, but for the time being, please do get in touch on the email or tweet. There is a lot more riding on this three-game series than may appear obvious, so it'll be worth tracking closely. Thanks for joining the OBO!
Related