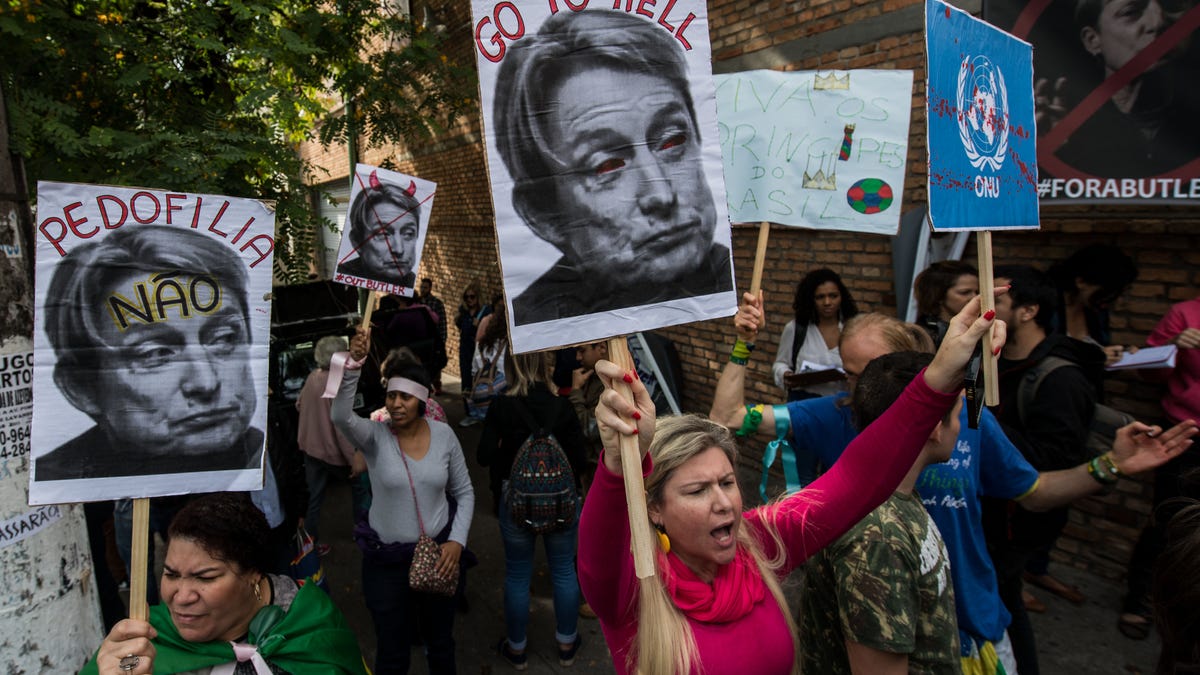 Hours after the interview was published, The Guardian deleted both the question and response. In a statement to Jezebel, The Guardian explained:
"On 7 September 2021, the Guardian edited a Q&A with Judith Butler as one question, posed by the Guardian, failed to take account of new facts regarding the incident at Wi Spa, which emerged late last week after the interview took place and the piece was written.

In light of those developments, the question regarding Wi Spa in the interview should have been reviewed again prior to publication, but this did not happen. This is a departure from our usual editorial standards.
"We have not censored Judith Butler but addressed a failure in our editorial standards. This particular question omitted the new details that had come to light, and therefore risked misleading our readers. For that reason we decided to remove both the question and Judith Butler's answer. As it was only this one question that referred to the Wi Spa incident in LA, the rest of the Q+A remains in place. Judith Butler has written for us several times in the past."
The "new facts" to which the paper is referring is the arrest of Darren Agee Merager on five counts of indecent exposure in connection with the events that transpired at Wi Spa. Yet the "furor" to which Gleeson is referring is the fact that far-right extremist groups like the Proud Boys organized at protests outside the spa, resulting in 40 arrests and the assault of one journalist with a bat, a facet of the story that has not been refuted.
According to a statement Gleeson provided to Jezebel, after the interview's publication, editors at The Guardian suggested that the interview include details of the arrest in connection to Wi Spa be included as a "correction" to the story or look for another solution. Gleeson, however, says she was uncomfortable condensing the complicated story into a small correction:
"I explained that I was very wary of feeding into an agenda which twins trans women with sex predators (as I've said, it's still unclear if the person now arrested for public indecency is even a trans woman, or will even face trial). This now seemed a very hard affair to condense into a little correction note."
Gleeson says she proposed a revised question with a new example, but that The Guardian chose instead to delete the entire question and response.
Jezebel has reached out to Judith Butler for comment and will update with any response.