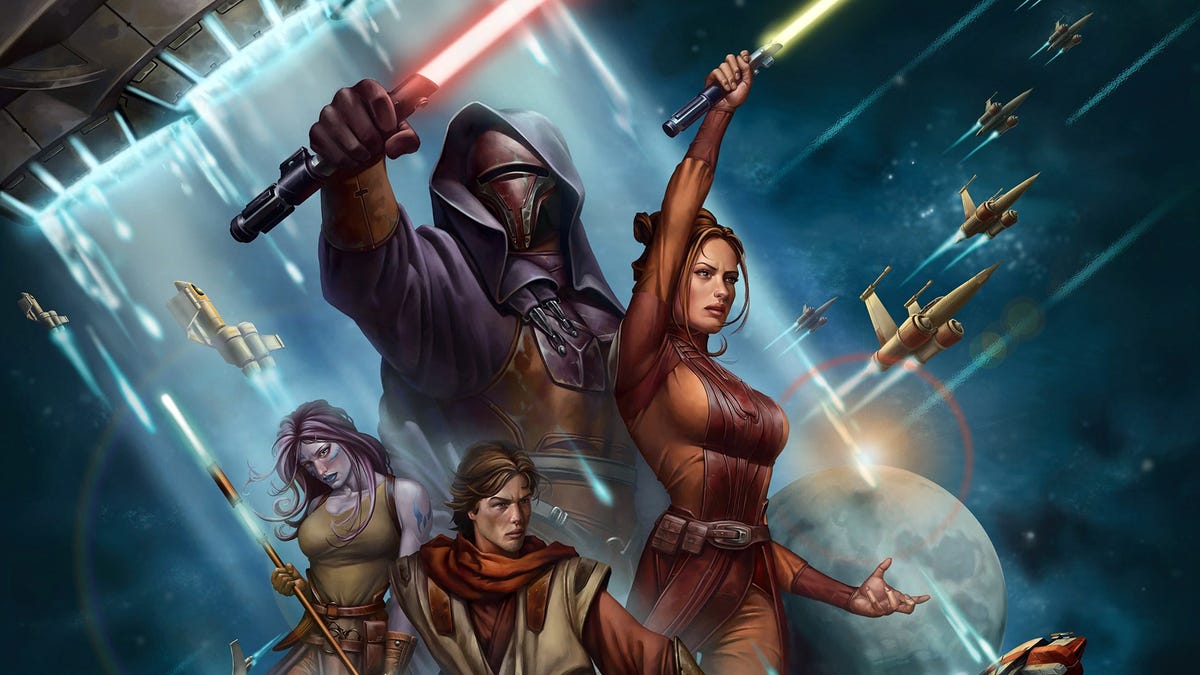 I'm so excited by the idea of playing KotOR again. I've bought it again, since that last playthrough in 2009, but never quite got around to it. I got Aspyr's last version of KotOR when it ported the game to mobile, before remembering that playing a 30-hour game on my telephone is a terrible idea. Seeing it again, but hopefully with graphics more like those in my memories than those in the actual game, seems so idyllic.
But what if Aspyr fucks it up? In yesterday's PlayStation Showcase, the guy kept saying things like "remaining faithful" and "honoring the story," which made me worry the devs have plans to…change something. You don't "honor" a story if you're just cutting and pasting it—that implies meddling. I will tolerate no meddling!
My other big fear is this PS5-first approach to the project might mean some heftily silly design choices for the inevitably simultaneous PC version. Certainly the 2003 original came out for Xbox first, and there was much bluster about this, but come on, it was still a PC game first and foremost. I don't want to need to hold a gamepad to control my favorite RPG!
Maybe, though, Aspyr will treat the game like the holy text it truly is. I want those devs monk-like, copying it out in big, beautiful hand-painted lettering, with reverence, fear, and shiny ray-traced graphics. Then all shall be well.