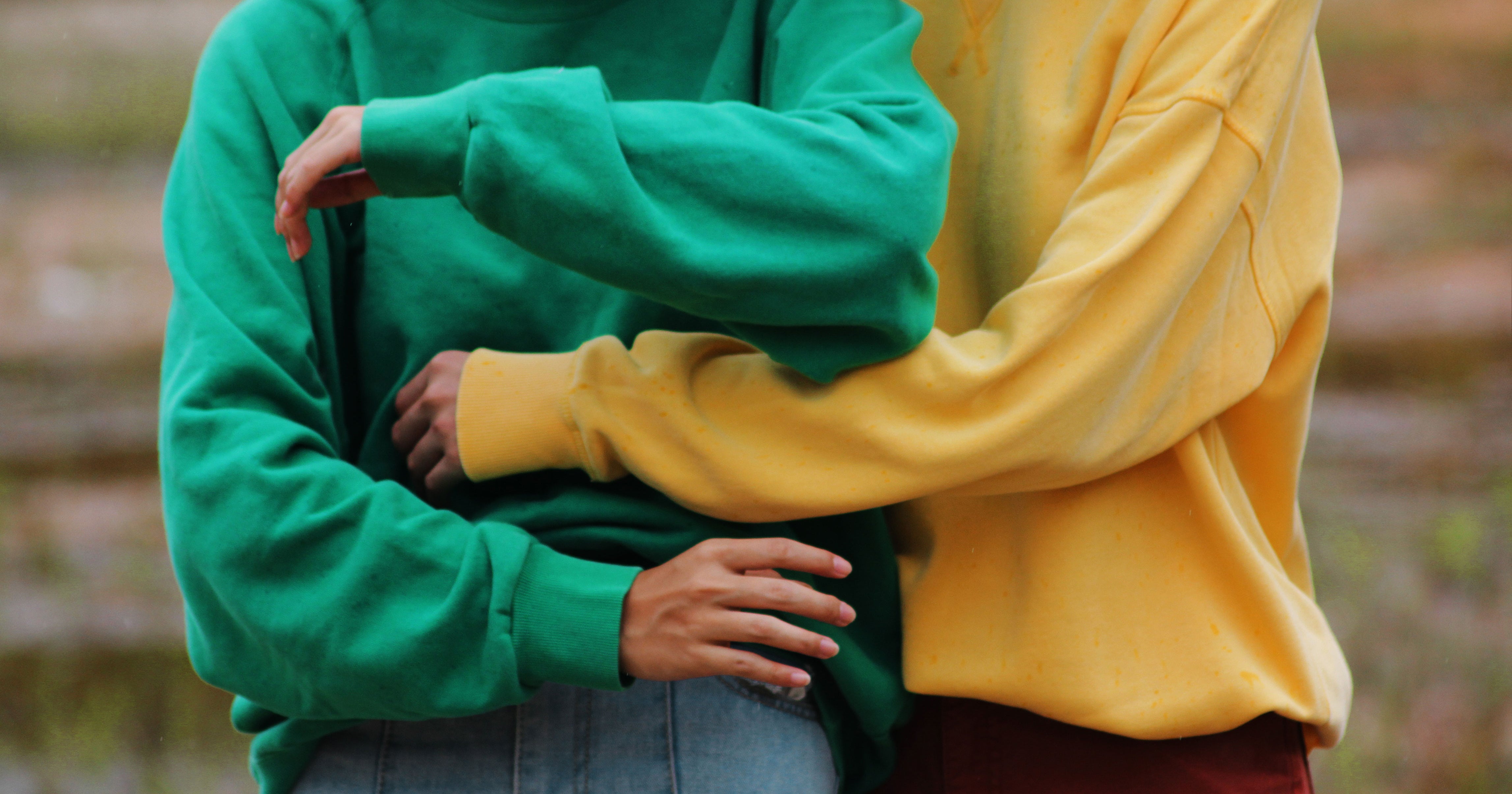 Meg, in relationship from 2011 to present
Tell us about your first fight…
This was huge, actually. We were travelling back from my uncle's house after a family stay between Christmas and New Year. My sister and I were bickering in the car (it was just the three of us and he'd just experienced his first Christmas of me and him being in a relationship). When my sister and I bicker, we really go for it and the theme of this particular disagreement was a fight we'd had the night before (drunken family feuds – classic Christmas). All of a sudden, he had just had enough and started shouting at us big time. My sister and I were shooketh.
Big things were said by him about our behaviour over that Christmas period and how irritating we'd been on many occasions – mainly his utter disgust at how disrespectful we'd been about our dad's Christmas dinner, but there was no denying it, Dad's broccoli was overdone!
Shit completely hit the fan! I raised my voice at him while he was kindly driving us the three hours home from Portsmouth to Birmingham, he asked my sister to "come back to him when she had an education" and she replied calling him a "patronising piece of shit". It was absolute chaos in the car! He even threatened to drop us both off at Oxford service station and get my dad to come and collect us. My sister and I spent a good two hours looking at each other in the car mirrors, scoffing and making the most mature faces in response. Not a word was spoken for the rest of the journey after the big blowout. Finally home, he pulled up outside my house, my sister and I got out, he sped away, the pair of us went inside and screamed the house down in hysterics with utter disbelief. My parents were home at that point and couldn't quite get their heads around what the fuck had just happened.
How did you resolve it?
I can't actually remember to be honest. I think we rang each other that evening to apologise. He spoke to my sister also and they worked it out – but it was weirdly not a big thing at all. She was super young as well so I'm really surprised it all got sorted out so quickly. I think we were all so baffled by the entire situation that it really didn't touch us any deeper than a hilarious slagging off match.
Did it have any effect on your relationship going forward?
Absolutely not – the three of us regularly laugh at it even now and it was around seven years ago. Obviously at the time it was awkward and I had a fear that maybe it would affect their relationship but luckily it hasn't, they absolutely adore one another which is lovely. We both often refer to him as a patronising piece of shit and she has an education so all is well!