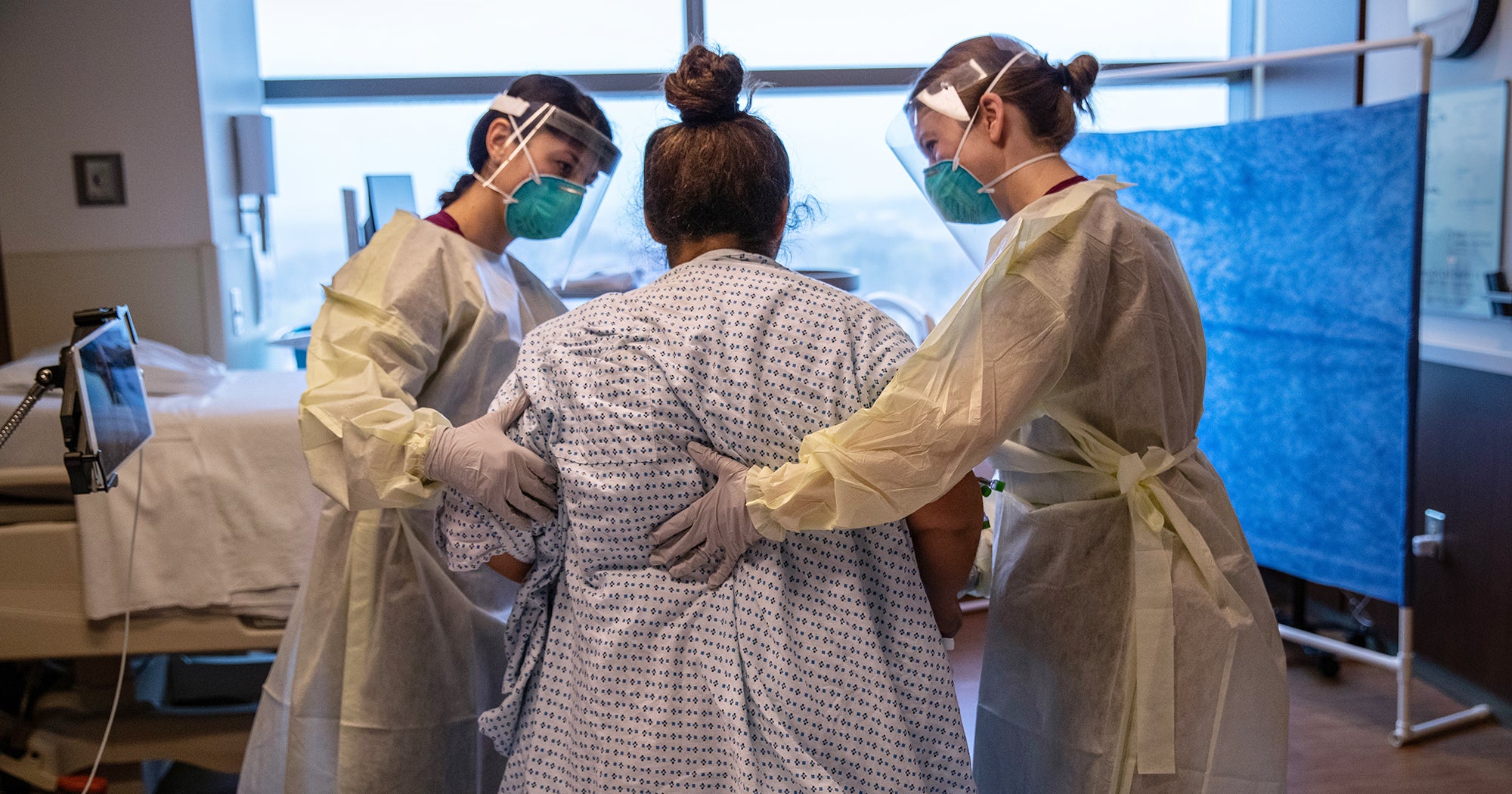 Marlen Sanchez, 35, New York City
"My symptoms started on March 10. I finally got tested on April 24 with a result positive for SARS-CoV-2.
"The first week I had chills, headache, and very painful blisters on my tongue. The symptoms went away for two to four days. But then the second week, the extreme fatigue hit me, I was so tired that I would sleep for 16 to 20 hours per day, my oxygen levels slightly dropped to 94%, and I had chills, loss of appetite, mental fog, intense headaches, a sensation that every cell in my body was vibrating, very painful/intense body-wide pain, uncomfortable breathing, low-grade fever, and loss of sense of smell.
"After the onset symptoms went away around week four, I thought I was fine, but I was so wrong! Symptoms returned two weeks later and I've been trapped in never ending cycles of glued to bed > getting a bit better > glued to bed again. I have had three horrible relapses, each one lasting from two to six weeks. In between relapses most of the symptoms (pain) go away and I'm just left with the extreme fatigue.
"Until day 95 most the symptoms that persisted were: low-grade fever, daily intense headaches, a sensation that every cell in my body was vibrating every morning, very painful/intense and body-wide pain almost all day, extreme fatigue, sleeping for 16 to 20 hours per day, mental fog, a lot of cognitive issues — sometimes I feel like I am drunk, other times I cannot understand any word I am reading, and I forget everything — and exercise intolerance.
"I believe that each relapse was caused by exercising. I'm a 35-year-old, otherwise very healthy female who used to do high-intensity training four to five times per week. So between relapses, I tried to exercise (10 to 15 minutes of exercise) and within hours of exercising, the pain and symptoms returned.
"Also, the body-wide pain is not within 'tolerable' limits. It is extremely painful, so painful that it makes me feel that I can't to keep fighting and I just wish to die. The pain makes me feel hopeless.
"And the extreme fatigue, really it is extreme and disabling. Almost every day is an uphill battle, there have been days that I sleep for 16 hours and I am still so fatigued that I am unable to wake up and eat. I hallucinate that I had dinner or did the dishes… or any other 'unfinished' errand. It is very disabling to the point that I lose control of my body.
"Today is day 135 for me, and I still have extreme fatigue — if I don't sleep at least 10 to 11 continuous hours at night, I feel very unwell during the day — almost daily intense headaches that now are turning into migraines, body-wide pain, and two new symptoms: intense pain in my right had that mimics arthritic pain, and a lump in my right wrist.
"On June 15, a doctor told me I have post-viral syndrome. But there wasn't really any info about long-haulers at that time. Since doctors didn't have a treatment for me, I was experimenting with food.
"More recently, I was diagnosed with post-viral fatigue and fibromyalgia due to COVID, and I'm following treatment for that now."