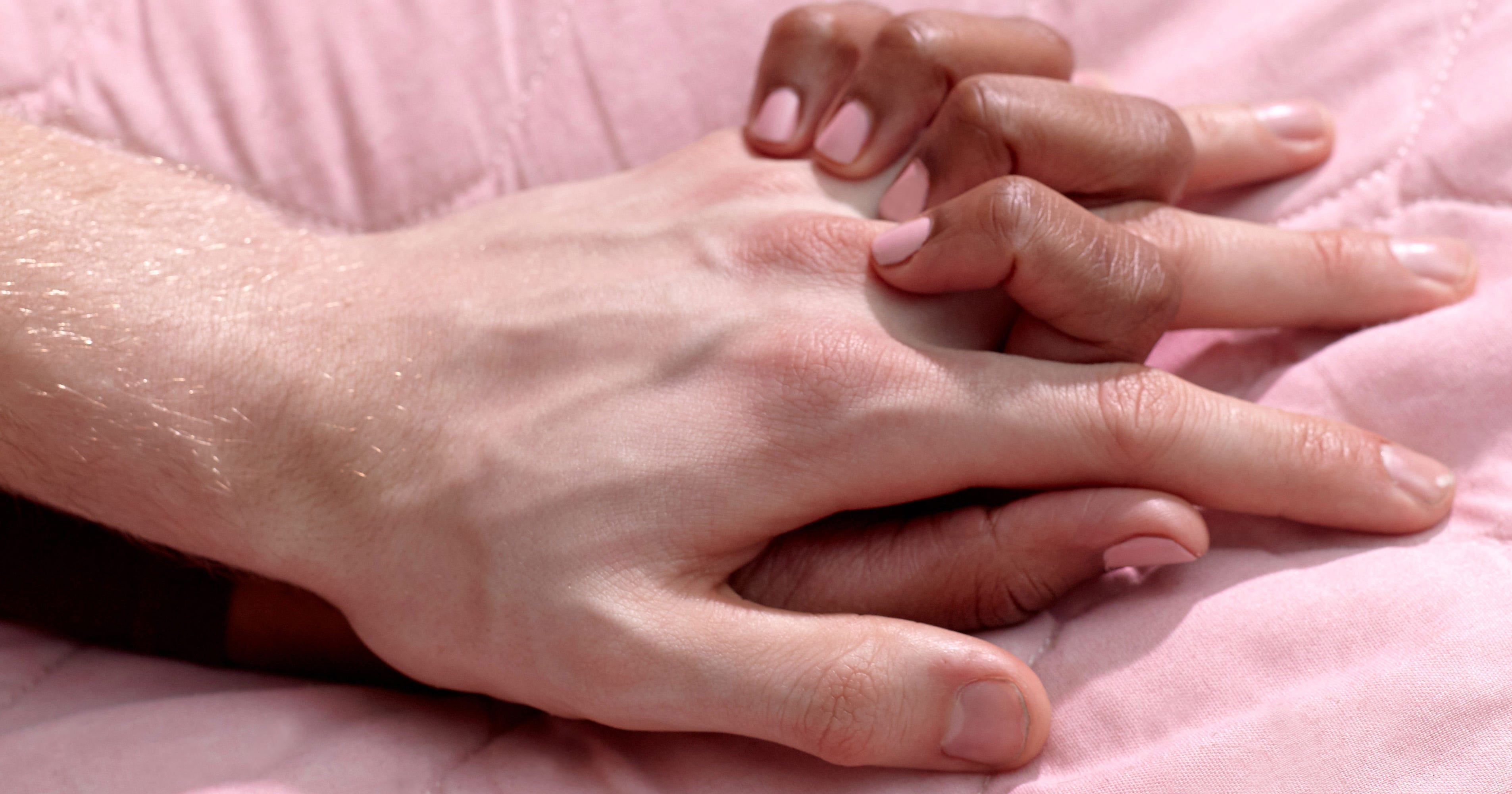 Make a body map of one another.

What makes sex both engaging and, at times, redundant in a long-term relationship is how well you know each other's bodies. You know where and how to thrust, which spots are the most sensitive, and how to get each other off at lightning speed. While that can be fun and convenient, it can also take some of the imagination out of things. So Hochberger says to consider literally writing down what you know and then figuring out what you can learn by talking about it.
To start, each person takes turns drawing the other's body as best as they can. (As Hochberger says, you're the only person that needs to see it.)
"When you are finished, start by touching, licking, and caressing your partner's feet," she explains. "Start with the left foot and ask, 'Does it feel good when I kiss you there? Does it feel good when I lick you there? Do you like it when I rub your feet softly, or do you like when I rub your feet with more pressure?'"
Then work your way up to your partner's head. As you move along to each part of your partner's body, take notes on the drawing.
"If you are in a long-term relationship, you will be surprised to learn that your partner may have changed over the years," Hochberger says.