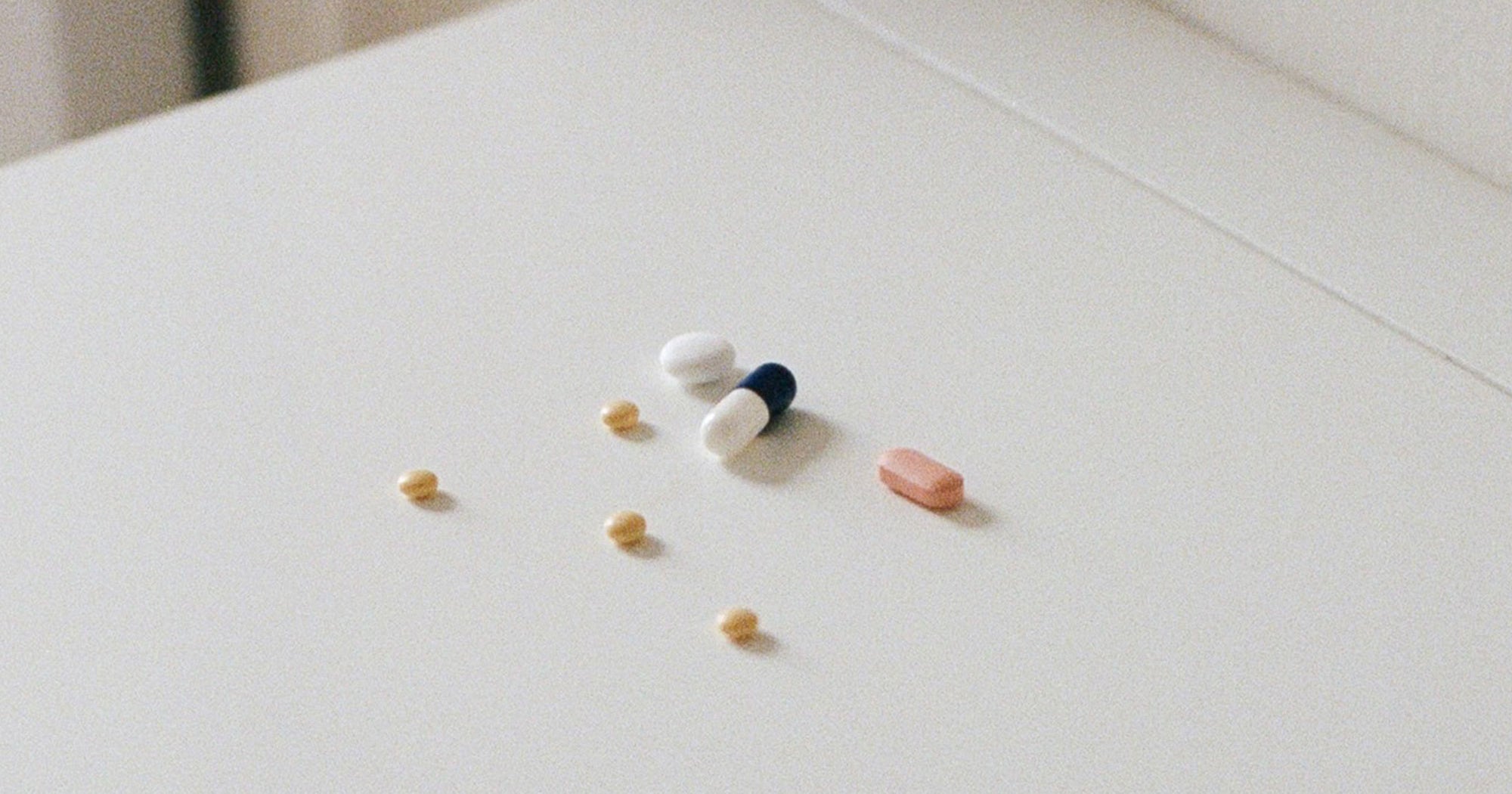 Robyn Wilder, 44, Freelance Journalist and Columnist

What was your diagnosis?
Attention-deficit hyperactivity disorder (ADHD): combined type. ADHD is a lifelong condition but I was only diagnosed in 2018, at the age of 43. I also have a history of panic disorder, anxiety and depression, which began with a severe bout of agoraphobia that left me housebound for half of my 20s.
What is your prescription?
Lisdexamfetamine (a central nervous system stimulant) 50mg. Dexamfetamine boosters 20mg (as and when I need them).
Citalopram 20mg (antidepressant).
How long have you been taking medication to manage your mental health?
I've been taking lisdexamfetamine and dexamfetamine for about six months. I've been on citalopram for about seven years.
Was it your first prescription or did you swap?
My first ADHD medication was methylphenidate, which worked initially but wore off quickly. Despite having depression and anxiety for so long, citalopram is the first antidepressant I've taken for any length of time.
Did you feel hesitant about taking medication?
At first I did, because ADHD is usually treated with stimulants, which have got a lot of bad press. Thankfully(?!) NHS waiting times for adult ADHD diagnoses tend to be upwards of 12 months, so I had plenty of time to do my research and get used to the idea. Many reports suggested that the effects of ADHD medication were like putting glasses on for the first time, and realising how bad your eyesight had been before.
Things have been a little different with antidepressants. I struggled through acute agoraphobia and panic disorder without them in my 20s, but when I had a period of depression seven years ago, they were the best and most immediate option.

How long before you started to feel better?
With the ADHD medication, about half an hour! It was extraordinary. My mind is usually full of cluttered thoughts and anxious chatter but when the medicine kicked in, all that got swept away and suddenly all the paths I wanted to follow were laid out in front of me. It was like someone had Kon-Mari'd my brain.
The citalopram was a little different; it took a couple of weeks, and I found that the anxiety I'd been experiencing was dampened, and the flat blanket of depression was lighter and easier to deal with.
Are there any other side effects?
With the methylphenidate, when it started wearing off I would plunge into an awful (and angry) depression, but for just two hours. Once I yelled at my husband and children, then immediately fell asleep!
Switching to lisdexamfetamine has helped (I also find it generally regulates my mood – in exactly the way I expected antidepressants to do, but they didn't). Side effects include appetite suppression and, if I'm not careful, some quite severe jaw clenching. I try and combat this by taking magnesium supplements, staying hydrated, taking regular work breaks to stretch, and trying to maintain a brief daily mindfulness practice.
What happens if you miss a dose?
With the ADHD medication, generally nothing other than a return of the ADHD symptoms – forgetfulness, lack of focus, impulsive tendencies, a sort of internal restlessness, and poor emotional control and working memory.
With citalopram my mood may suffer, I may get an upset stomach or headache. All this generally goes away after I take my missed dose.
Is it okay to drink alcohol?
I am an awful lightweight, so as far as I can tell, alcohol has an equally deleterious effect on my person as it does when I'm unmedicated (still I persist).
Do you have any other treatment?
I have started seeing an ADHD coach to develop strategies for living and working with the condition.
I was seeing a counsellor for my depression and anxiety, but to be honest we were running into walls when coming up with solutions to some of my issues. My ADHD doctor now believes this is because my depression and anxiety are secondary to, and probably caused by, having lived with undiagnosed and untreated ADHD for so long.
Unfortunately, there's no one you can see on the NHS (at least no one without a long wait) who can treat both ADHD and mental health issues together, so I'm considering going privately to a consultant psychiatrist to try and come up with a working therapy plan for both conditions.
Do you have any other tricks for managing your mental health?
I think it's important to learn everything about your condition(s) and how to live as full a life as possible. I also try not to bite off more than I can chew – I tend to get carried away with complex ideas (a common ADHD trait) and drum up grand plans to achieve more, when in reality all I should be prioritising is getting more sleep, and drinking more water.
It's been a long road to understanding that self-love isn't necessarily some fluffy, Goop-ish term, but the real act of parenting yourself. I always see it as behaving as though you are someone you love; so ensuring you have enough rest, and food, and not having a go at yourself for getting things wrong. This is what puts fuel in your tank when you live with any sort of disorder, so it's a vital part of my personal treatment plan.
What would you say to someone who is considering taking medication for the first time?
I'd advise them to research it, read other people's experiences (but understand that individuals are different) and – if you're going to try it – make a pact with yourself to try it for six weeks. Keep a log of how you feel, how you slept, what your appetite is like throughout, so that at the end of that period you can make an informed decision about whether it's right for you.
If you have a behavioural condition, whether it's mental health based or neurological, it's important to keep a dialogue open with your doctor, so they know how the medicine affects you.