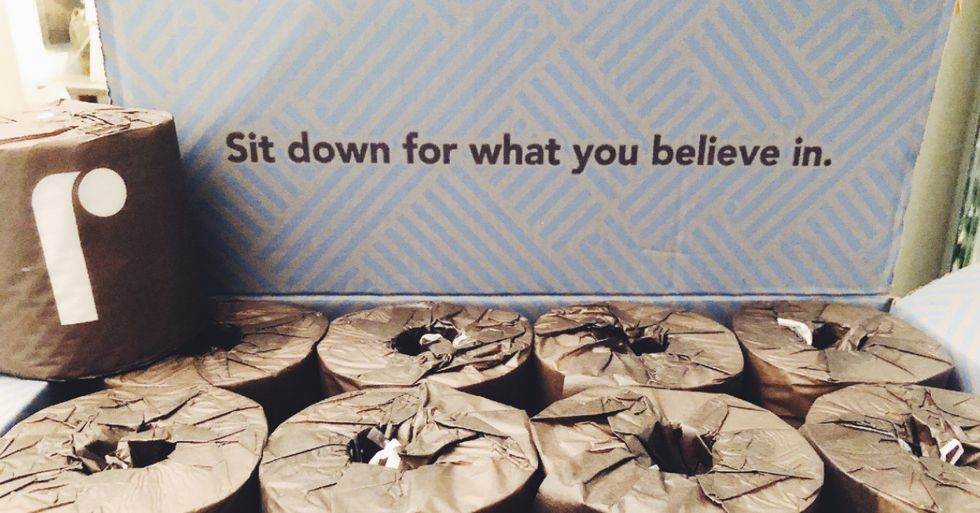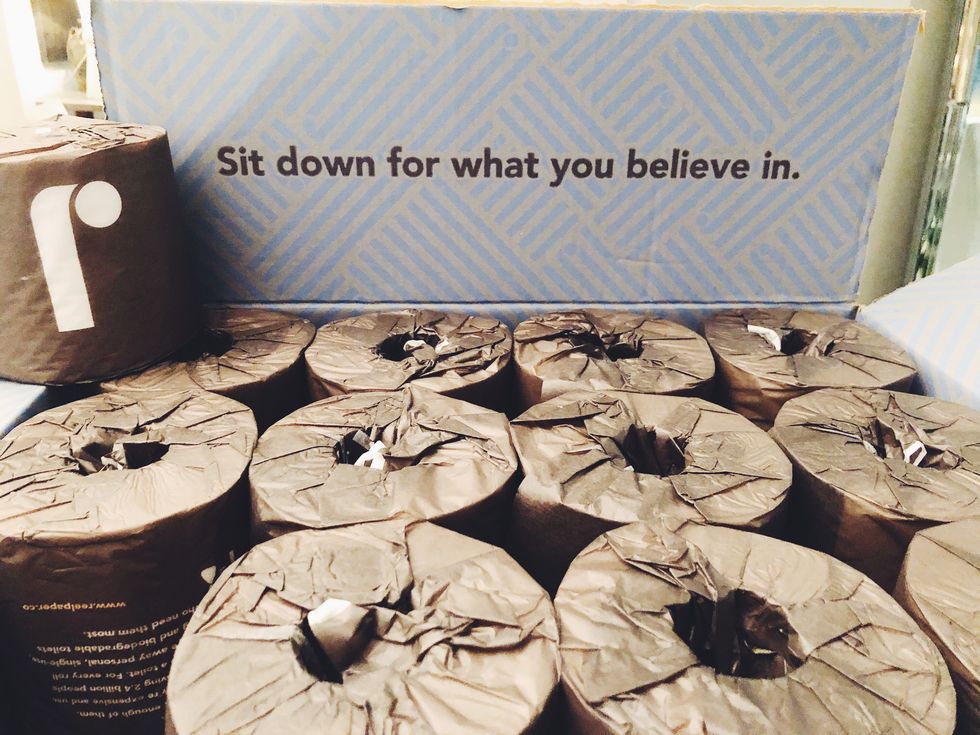 Maybe before the events of 2020, you were taking your toilet paper for granted. But chances are, you aren't anymore. But aside from the shortages earlier in the year, there are larger problems with traditional TP. Specifically, it's pretty bad for the environment. That said, thanks to a company called Reel, it doesn't have to be. That's because their toilet paper is made from bamboo stalks and designed with environmental sustainability in mind.
If you've had any experience with environmentally friendly toilet paper in the past, you might be tempted to stop reading. But contrary to the prevailing stereotypes about eco-conscious TP, Reel is renowned for its quality and comfort — so much so that the brand has sold more than a million rolls of the stuff and counting. And it's done so without contributing to the monstrous devastation of forests that's associated with the traditional toilet paper industry.
Every roll of Reel toilet paper is made from 100-percent bamboo, and 0 trees. But that's not where the brand's environmental consciousness ends. It even extends to the packaging, which is plastic-free, right down to the tape. No dead trees, no environment-choking plastic, no inks, no dyes, and none of the infamous synthetic compound bisphenol A. Best of all, if you use it, there's no TP-related guilt about the damage your daily bathroom habits might bring to the planet.
Why is using bamboo to make toilet paper better than using trees? For starters, it's the fastest-growing plant in existence, and can grow as much as three feet in just 24 hours. It's harvested once a year and never needs replanting, making it an essentially infinite resource compared to trees, while also using up 30-percent less water. And as you'll feel for yourself once you give Reel a try, bamboo paper is much softer than other papers made from recycled paper or wood fiber, while also retaining bamboo's natural tensile strength, which is said to be even stronger than some types of steel.
Reel
Reel even has ply-counters covered, too. If you were worried that bamboo toilet paper doesn't give you the thickness and quality you're accustomed to in TP, think again, because each role is generally proportioned with three ply for extra softness. In other words: you're not having to sacrifice comfort for the good of the planet, at least not as far as your toilet paper is concerned.
And Reel's environmental friendliness isn't the only good reason to make the switch. The brand also cuts off a slice of their profits for the funding of sanitation projects in developing nations, so you're helping that important cause with each roll you buy (in addition to helping reduce deforestation and pollution).
Each 24-roll box of Reel premium bamboo toilet paper costs $29.99, but if you're paranoid about running out, they also offer a subscription service that sends a new box to your door automatically every four weeks, eight weeks, or 12 weeks, depending on how often you usually buy. Customers have also reported that each roll of Reel lasts longer than regular toilet paper since it gets the job done with fewer sheets — another point in favor of bamboo paper..
Your toilet paper doesn't have to kill trees or choke the environment with bulky plastic packaging. There is a better way. To find out more, check out Reel at its official site, and say hello to a new era of environmentally friendly toilet paper that's also comfortable, durable, and a pleasure to have around.
*Upworthy may earn a portion of sales revenue from purchases made through affiliate links on our site.