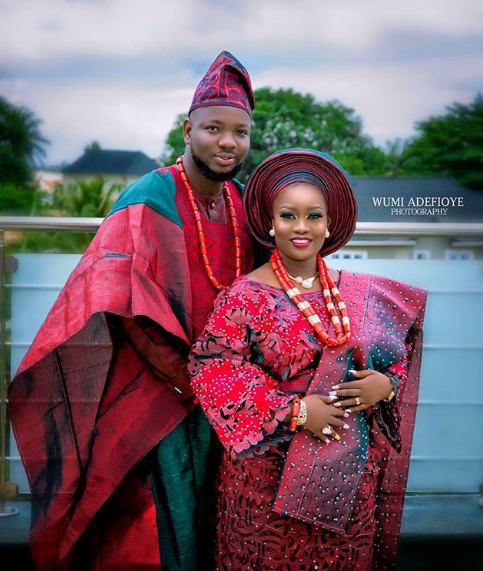 Photo Credit: Instagram/wumiadefioye/
It's 2019, and we have to agree that the colours for aso-oke have changed tremendously, and it's in a great way.
It's safe to say that no one is really doing the primary colours again, and even when they are, it's with a twist. Either in a lighter shade, darker shade; or a mix of all shades.
We are not sure which one takes the lead between Magenta, Onion Purple, Burgundy and Emerald Green; as they seem to be the new favourite aso-oke colours.
Here are 15 aso-oke colours of 2019: